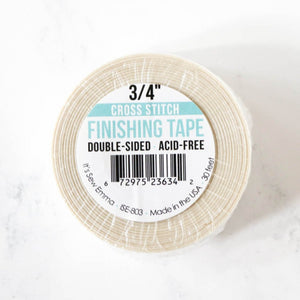 More Information
This acid-free double-sided tape is perfect for mounting your finished cross stitch or embroidery onto mat board or foam core. From there, the piece can be framed or finished in other ways.
Double sided and transparent, finishing tape is an easier alternative to glue, pins, and staples. The archival quality tape is acid-free and the adhesive will not bleed through or damage fabric, so it's perfect for delicate needlework projects.
The tape measures 3/4-inch wide and comes in a 30-foot roll. Made in the USA.