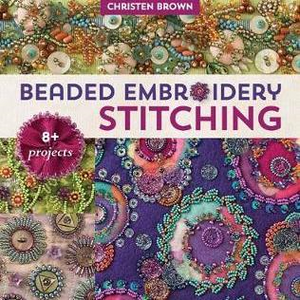 More Information
Add dimension and lustre to your sewing projects! Inspired by the magic of beads, buttons, and charms, Christen Brown shares eight stunning beadwork projects including brooches, bracelets, and wallhangings. A handy visual guide to 125 bead-embroidered and bead-woven stitches categorises each stitch by style, with a second alphabetical index to keep at your fingertips. A robust project gallery will inspire crafters of all skill levels, from embroiderers and sewists to crazy quilters, mixed-media artists, and jewellery makers. 

Beads, buttons, and charms! Dabble in 125 bead-embroidery and bead-woven stitches.
Embellish eight projects, including bedazzled jewellery, wall art, and a sewing caddy.
Search both the complete visual guide (with stitches organised by type) and the A-to-Z stitch index for easy reference.