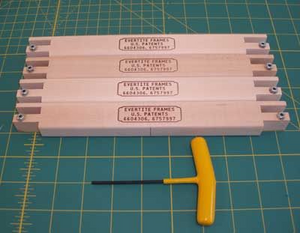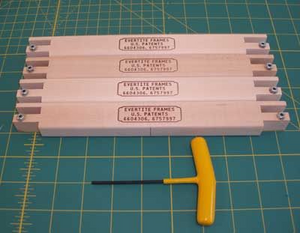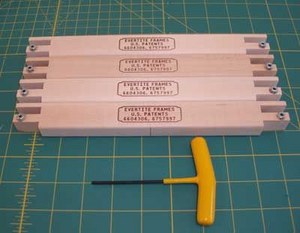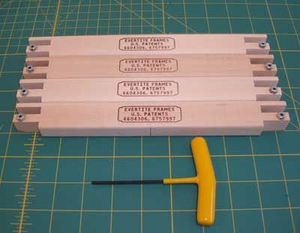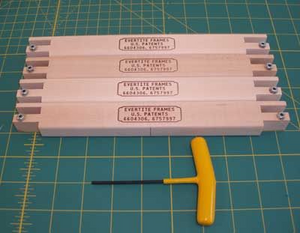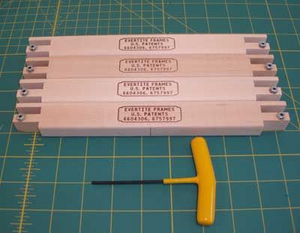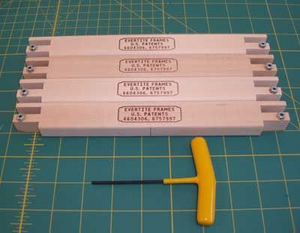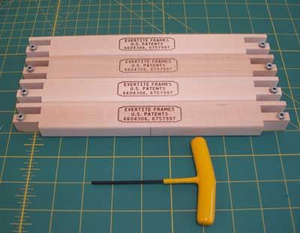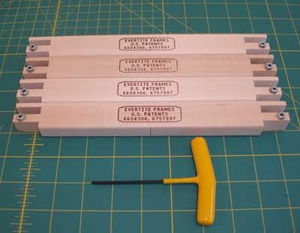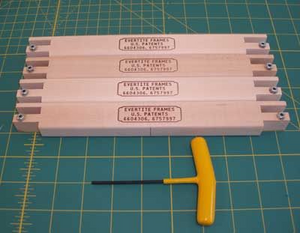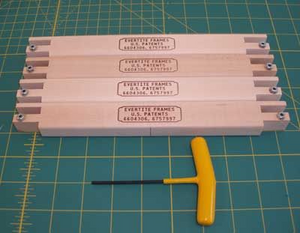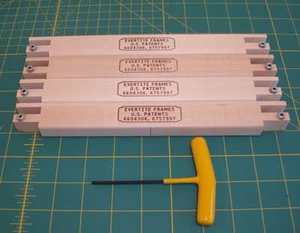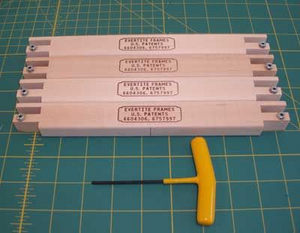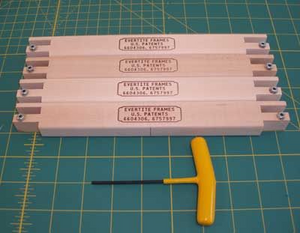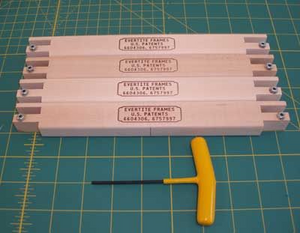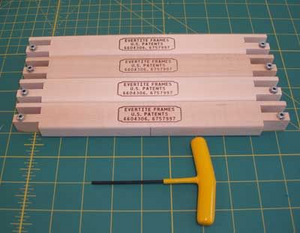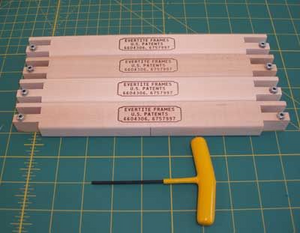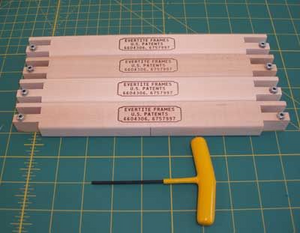 More Information
Evertite Stretcher bars are a unique product, patented in the US and which are perfect for holding your embroidery or canvas. The stretcher bars have a built in mechanism on each corner that enables you to adjust the tension of your fabric without removing the tacks. Made of extremely durable wood they can be used again and again and are extremely smooth.
You will require a T-Tool for adjusting the tension. One twist of the t-tool and you can tighten or loosen your work. Each bar is clearly marked with a mid point and its length. Tacks will secure your work in place on the stretcher bars so be sure to allow a bit more fabric for finishing. 
Although photographed singularly, the stretcher bars are sold in pairs and you will require 2 PAIRS to make a frame. Sizes are interchangeble.
Larger sizes above 24" are available by special order with prices adjusted on delivery.