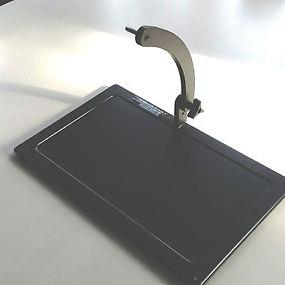 More Information
Nearly all of the Needlework System 4 stands and holders are interchangeable so you can build the system that suits your current project needs and also allow for future expansion. This lap stand comes with radius arm - you will however need the clamp to hold your project in the stand. It provides an exceptionally sturdy base for use on top of a table or on your lap. 
​
- Extremely well balanced
- Weighs only 1 3/4 pounds
- Folds flat for easy carrying.