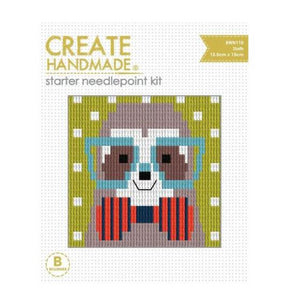 More Information
Design Size 15 x 15.5cm
Includes preprinted tapestry canvas and thread.
Included is the threads, canvas as well basic instructions to follow.  All ready just to sit down and stitch away.
This beautifully designed piece, can be shown off  in a frame or alternatively made it into a little cushion.
Perfect starter project for the beginner . Suitable for children.