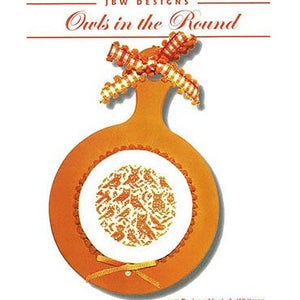 More Information
The stitch count is: 58 round. Two models are shownin the chart.
The over two model was stitched on a #32 Belfast linen/Fairy Dust.
The over one model was stitched on #28 Antique White linen from Permin. The fiber for both was Persimmon from Weeks Dye Works.
The finished size on #32 is: 3.62" round and over one is 2.07" round.